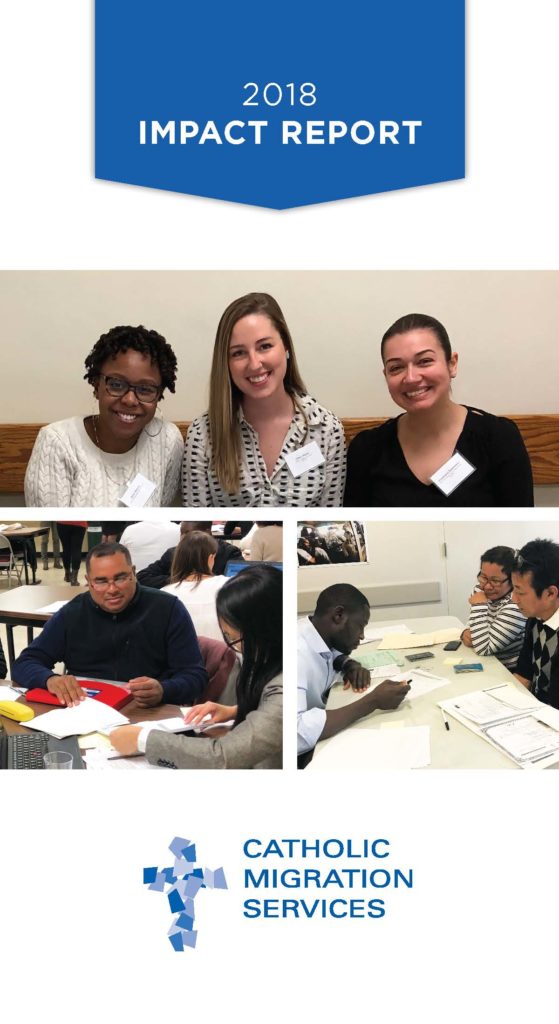 Introduction
Catholic Migration Services is pleased to provide this report on our activities for the year ending March 31, 2018,
which continued to be a very challenging period for immigrants in our Brooklyn and Queens communities. For over 47 years, our mission has been to welcome the stranger in our midst, and we have been privileged to collaborate with many others to accomplish this mission.
Download the 2018 Impact Report here.
Past Impact Reports