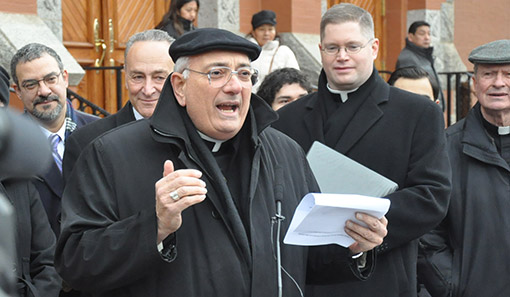 Catholic Migration Services provides comprehensive legal, advocacy, educational and pastoral services to advance equality and social justice in a changing and diverse population in Brooklyn and Queens.
UPDATE AS OF: Wednesday, January 25, 2023 Peze la pou tradui nan Kreyol Ayisyen What is Temporary Protected Status (TPS)?   Temporary Protected Status is an immigration status available to some people from countries the Secretary of the Department of Homeland Security...
We Need Your Help
Make a secure donation online.
Subscribe
Sign up for Catholic Migration Services news.
Brooklyn Office – Immigration Legal Services & Pastoral Services
191 Joralemon Street, 4th Floor
Brooklyn, NY 11201
(718) 236-3000
Queens Office – Immigration Legal Services & Tenant Advocacy
47-01 Queens Boulevard (at 47th Street), Suite 201
Sunnyside, NY 11104
(347) 472-3500