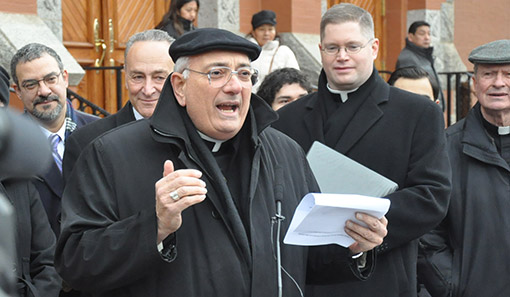 Catholic Migration Services provides comprehensive legal, advocacy, educational and pastoral services to advance equality and social justice in a changing and diverse population in Brooklyn and Queens.
AUGUST 5, 2022 / 11:25 PM / CBS NEW YORK BY MARCIA KRAMER, ALI BAUMAN NEW YORK -- A red state, blue state border war has erupted after Texas Gov. Greg Abbott sent dozens of migrants to the Port Authority Bus Terminal, taking advantage of New York City's right to...
We Need Your Help
Make a secure donation online.
Subscribe
Sign up for Catholic Migration Services news.
Brooklyn Office – Immigration Legal Services & Pastoral Services
191 Joralemon Street, 4th Floor
Brooklyn, NY 11201
(718) 236-3000
Queens Office – Immigration Legal Services & Tenant Advocacy
47-01 Queens Boulevard (at 47th Street), Suite 201
Sunnyside, NY 11104
(347) 472-3500