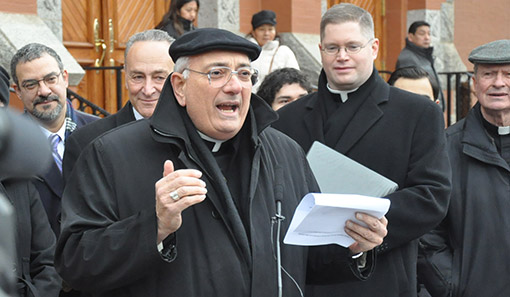 Catholic Migration Services provides comprehensive legal, advocacy, educational and pastoral services to advance equality and social justice in a changing and diverse population in Brooklyn and Queens.
FOR IMMEDIATE RELEASE: Thursday, November 16, 2023 Employees of Rockwood Music Hall, located in the Lower East Side of Manhattan, are suing the venue's owner, Kenneth Rockwood, for unpaid wages.  The workers state in their complaint that on payday they were often left...
We Need Your Help
Make a secure donation online.
Subscribe
Sign up for Catholic Migration Services news.
Brooklyn Office – Immigration Legal Services & Pastoral Services
191 Joralemon Street, 4th Floor
Brooklyn, NY 11201
(718) 236-3000
Queens Office – Immigration Legal Services & Tenant Advocacy
47-01 Queens Boulevard (at 47th Street), Suite 201
Sunnyside, NY 11104
(347) 472-3500