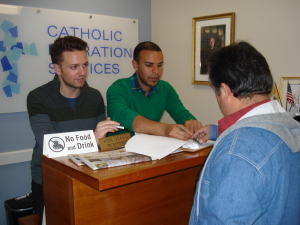 On Saturday, December 6th, CMS hosted a Citizenship Application Assistance Workshop in its Brooklyn office. Staff and volunteers were able to assist over 20 registered participants with their applications to become U.S. citizens, as well as connect citizenship applicants to resources within their communities to help them prepare for the English and civics exam.
In addition, we were very happy to host Shyconia Burden, the Community Relations Officer from the local United States Citizenship and Immigration Services (USCIS) Office. She was able to speak to interested applicants one-on-one about the naturalization process and answer any specific questions they had about citizenship in general.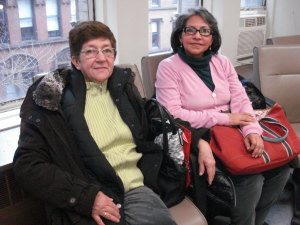 We are grateful for support from Fidelis Care and Catholic Charities of Brooklyn and Queens who co-sponsored the event. We would also like to acknowledge the USCIS Citizenship and Integration Grant Program for generously supporting CMS citizenship services.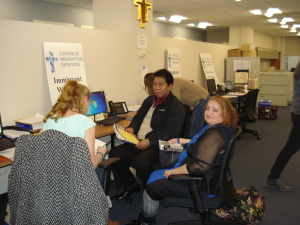 If you have questions about citizenship or would like to obtain a free consultation on this issue, please call our Citizenship Hotline at (646) 597-8797.