Check back soon for event photos!
Friday, September 30, 2022
and
Friday, October 7, 2022
Gargiulo's Restaurant located at 2911 W 15th Street, Brooklyn, NY 11224
6:30 P.M. Cocktails | 7:30 P.M. Dinner and Program
Click here to download the invitation as a PDF.
Click here to see the 2021 Shining Star Award Dinner Journal.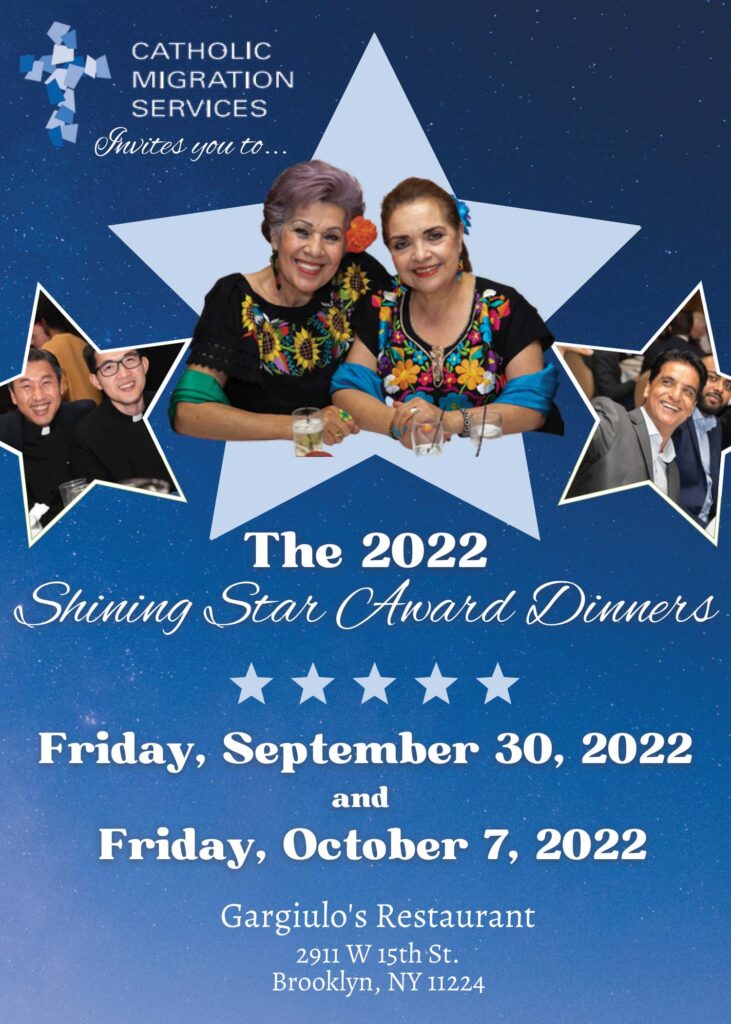 Support the 2022 Shining Star Award Dinners Today!