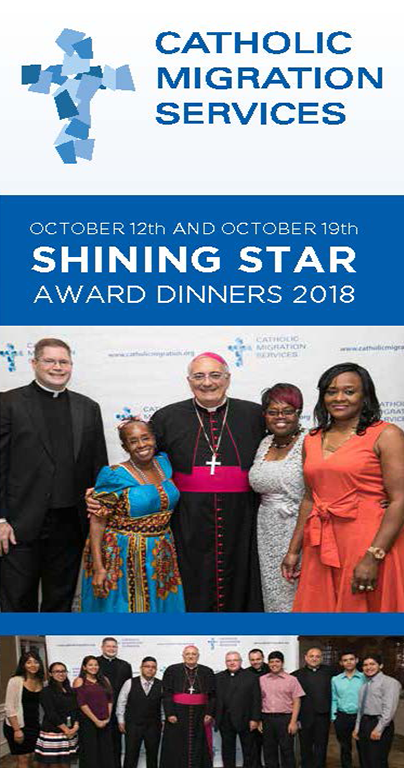 Catholic Migration Services is proud to once again host our annual Shining Star Award Dinners at Gargiulo's Restaurant in Coney Island on Friday, October 12th and Friday, October 19th, 2018.
The Shining Star Award acknowledges honorees who, through their efforts in their communities, embody our mission of "Welcoming The Stranger Among Us."
This event serves as the primary fundraiser to support the legal and pastoral services of Catholic Migration Services.  Whether you are an attendee or you purchase a journal advertisement, your generosity will help us continue our work with immigrants in Brooklyn and Queens.
For sponsorships, journal ads and tickets please see below.
For any event questions please contact us at events@catholicmigration.org or call 718-965-7375, ext 1628
Click here to download the full 2018 Shining Star Award Dinner Invitation and Sponsorship and Journal Ad opportunities as a PDF.