Sunday, January 12, 2013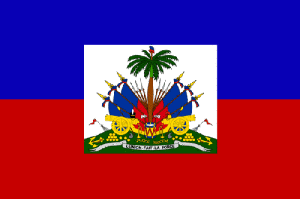 On Sunday, the Diocese of Brooklyn's Haitian Apostolate gathered at Holy Family Church in Canarsie to commemorate the 3rd anniversary of the earthquake that devastated Haiti on January 12, 2010.
More than 300 Haitian immigrants and other community members came together to commemorate those whose lives were lost or devastated by the earthquake. Among those in attendance was Deacon Paul Dorsinville, CMS' Health Education Coordinator, who ensured that everyone in attendance received information about CMS' legal services in immigration, housing, and workers' rights and health education program.

Catholic Migration Services, with Deacon Paul's help, is actively involved with the Haitian communities in Brooklyn and Queens. In 2012, one of CMS' Immigration Legal Services biggest efforts was to reach out to and help Haitian immigrants apply for Temporary Protected Status (TPS), a temporary legal status and work authorization granted to Haitians in the aftermath of the earthquake. CMS assisted upwards of 100 Haitian immigrants with applying for TPS re-registration last year.
U.S. Citizenship and Immigration Services recently announced that the re-registration period for Haitian TPS has been extended to Tuesday, January 29, 2013. If you would like more information, or if you are a Haitian national and need to re-register your TPS, please call our Brooklyn office at 718-236-3000 or our Queens office at 347-472-3500 AS SOON AS POSSIBLE.