Tuesday, November 27, 2012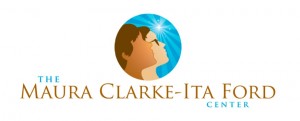 On Tuesday, CMS immigration counselor/outreach specialist Megan Helbling, immigration counselor Marisol Canales, and Línea Laboral operator Rebecca Rybaltowski held a clinic for immigration and workers' rights at the Maura-Clarke-Ita Ford Center in Bushwick.
The Maura Clarke-Ita Ford (MCIF) Center serves immigrant women living in Brooklyn through a variety of programs, including English as a Second Language (ESL) courses, GED courses, assistance for those interested in starting small businesses, leadership development activities, and community organizing. The MCIF Center's Executive Director, Janet Marcic, serves as Secretary of Catholic Migration's board of directors.
Eighteen women taking courses at the MCIF Center met with Megan or Marisol for a one-on one-consultation regarding their immigration concerns. Several were also screened for labor and housing issues. For people with viable immigration cases, Catholic Migration Services will schedule follow-up appointments at our Queens office.
Línea Laboral operator Rebecca Rybaltowski also visited several classes to give a brief presentation about how to access CMS' legal services for workers' rights through Línea Laboral, CMS' toll-free worker's rights hotline.