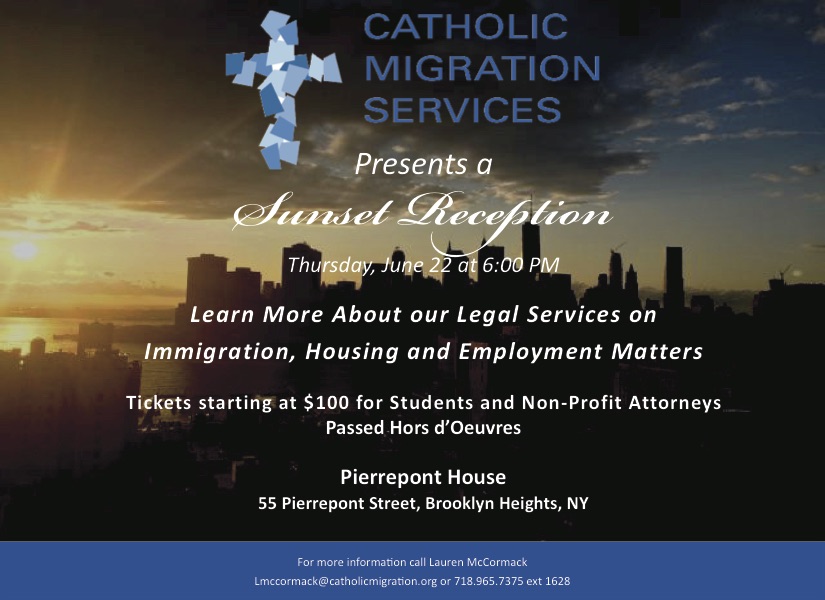 Catholic Migration Services is honored to host our annual Sunset Reception on Thursday, June 22, 2017 at the Pierrepont House in Brooklyn Heights, NY. As is customary, our attorney's will share information about each of our program areas, covering immigration, tenant advocacy and workers' rights.
The event brings together legal professionals seeking to expand their work in the non-profit industry. Be sure to save your spot and fill out the form below.
For more information, contact Lauren McCormack at lmccormack@catholicmigration.org or 718.965.7375 ext. 1628.