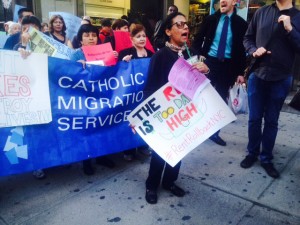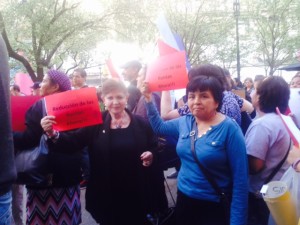 On Wednesday, April 29th tenants and community groups rallied together to advocate for a rent roll-back for rent stabilized apartments by the New York City Rent Guidelines Board (RGB). CMS' ITAP and BHIP, CASA, Los Sures, RENA and many other tenant advocacy organizations were present to show their support of a rent roll-back. Community members marched from Herald Square to The CUNY Graduate Center where the RGB preliminary vote was held. New York City Council Members Corey Johnson, Ben Kallos, and Jumaane Williams spoke at a press conference outside of The CUNY Graduate Center. They discussed the hardships tenants are facing with the high cost of rent and why they support a rent roll-back.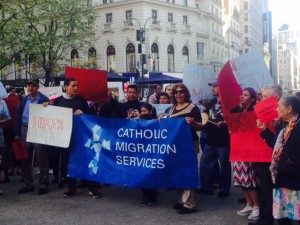 After the press conference community members attended the preliminary vote held by the RGB. Both, RGB members representing the landlords and members representing tenants made proposals for this year's increase, but it was the Chair, Rachel D. Godsil's proposal, that got approved. Now the Rent Guidelines Board will only take into account the following range for the final vote. 0 to 2% increase for One-year leases and 0.5 to 3.5% increase for Two-year leases.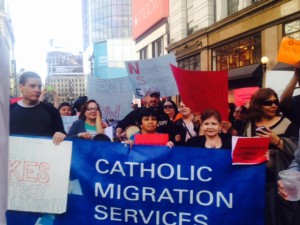 Public hearings will now be held in Manhattan, Brooklyn, Queens and the Bronx to provide the community with an opportunity to testify and advocate for a rent freeze or the lowest possible increase given the proposal approved by the RGB.